Bruce Walz Retirement Celebration
November 18, 2019 10:52 AM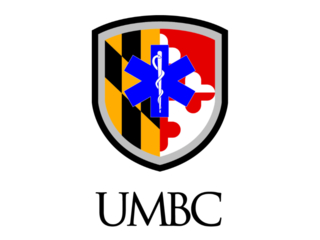 Bruce Walz, PhD, Professor in the Department of Emergency Health Services, College of Arts, Humanities and Social Sciences, will be retiring from UMBC after 32 years of service to the university. Please join us in celebrating Dr. Walz's career and thanking him for his contributions to the UMBC community as he prepares for his retirement:
·                 Wednesday, December 11, 2019
·                 Time:  3 - 5 p.m.
·                 Fireside Lounge, The Commons, Third Floor
Please RSVP here: http://evite.me/uwcMfk5ETa
Dr. Walz has served on the Department of Emergency Health Services faculty since 1987 in various instructional and administrative functions, teaching numerous courses in clinical, management, and graduate subject areas. Most notably, Dr. Walz served as Department Chair from 1995 to 2016.
Dr. Walz's service to the university is notable. He has served as a faculty senator and chair of senate committees. Additionally, he served on the Academic Planning and Budget Committee (APB) for 10 years, nine as chair. In the position of APB chair, he served as a member of the President's Council. During this term, Dr. Walz represented the faculty and the financial interest of the faculty through such challenging times as the Great Recession and its impact of the State budget. He has also served on the recent Middle States Accreditation Steering Committee. He has had impactful influence on UMBC in his work as co-chair with the Provost on the development of the university's current strategic plan.  
External to the department and university, Dr. Walz has made significant contributions to the development of national curricula and educational standards for emergency medical personnel. His work to establish an EMS caucus in the US Congress as well as other national endeavors earned Dr. Walz a University System of Maryland Regent's Award for Public Service. His work was recognized by his peers with the awarding of a Lifetime Achievement Award by the National Association of EMS Educators.
Dr. Walz's tenure in the Department holds great meaning to its current and past faculty, as well as many of its successful alumni. His institutional knowledge has been critical to guiding the Department forward as it has grown. His contribution to the EHS educational program has enriched the university, the state and beyond, including international EHS systems.
If you have any questions, please contact Renee Decker at rdecker@umbc.edu or at 410-455-3223.